In order to define its needs and to develop its future lighting management plan, Villefranche-sur-Saône has launched its first testing phase on two pilot sites.
The town has targeted:
A cabinet management solution only.
A cabinet management solution up to the light points.
A detection solution.
Various test objectives
Optimise maintenance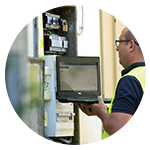 • By reducing the technicians' night shifts in order to ensure their availability.
• By monitoring the correct operation of the installed fleet.
• By receiving alerts about malfunctioning installations.
Measure and analyse performances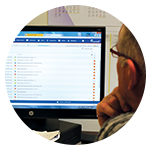 • To rank future investments by identifying installations that require an urgent refurbishment.
• To demonstrate the savings made in energy and operation costs following a retrofit.
Test future-proof solutions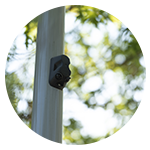 • For the control and management of the cabinet and/or light points.
• To adapt to the future developments of the lighting fleet.