Deployment
LACROIX City's Dynamic Message Sign is the base of this new V2X experimentation case, under the scope of INFRAMIX project. We embed a V2X Road Side Unit (RSU) on our management CPU core, and transmit through the antennas the V2X message for incoming and outcoming traffic in other to broadcast it to connected vehicles.
The system architecture consists on a DMx device connected to the control centre, that translate signage scenarios into V2X information and broadcast it to connected vehicles that pass through the installation site. With this transparent translation technology our DMXROAD V2X stablish and easy to deploy V2X communication point on any of our Variable Message Sign devices.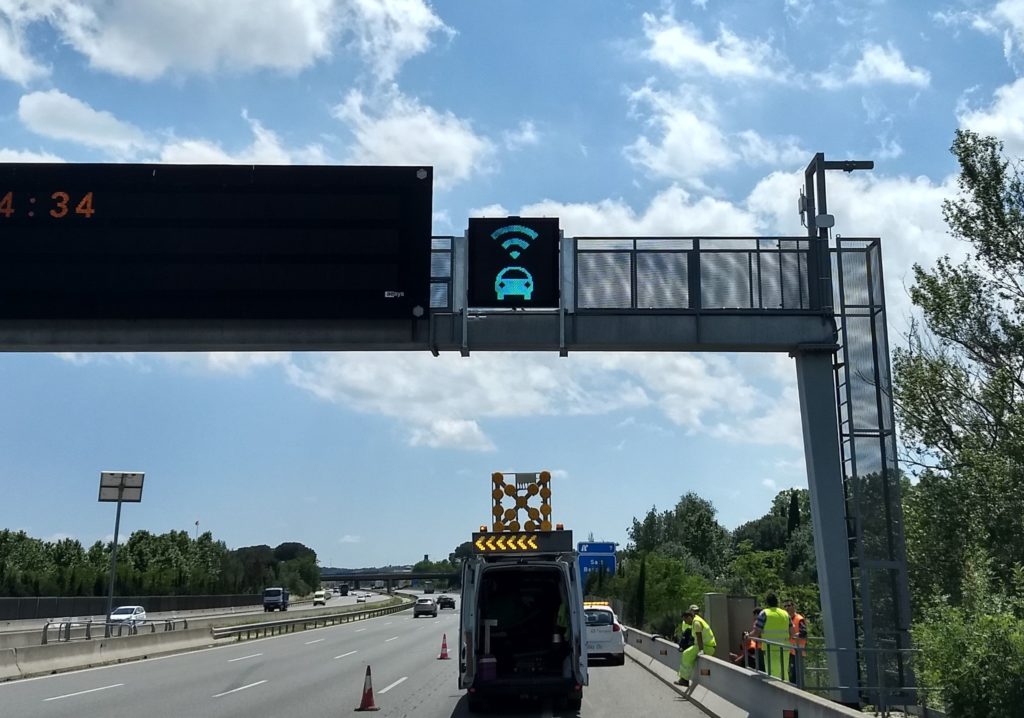 During the tests, simulations were made with a vehicle with a driver inside it which, using a state-of-the-art technology network, received data on three different scenarios:
Dynamic Lane Assignment : evaluate the opening of a lane dedicated to autonomous vehicles and the various signs that can be observed during the circuit.
Work on the motorway: announce a work area by signposting both the variable message panels, the gantries and trolleys located on the hard shoulder prior to the start of the work.
Roadblocks: evaluate the application of traffic strategies that would help improve traffic flow and road safety.